Public Bath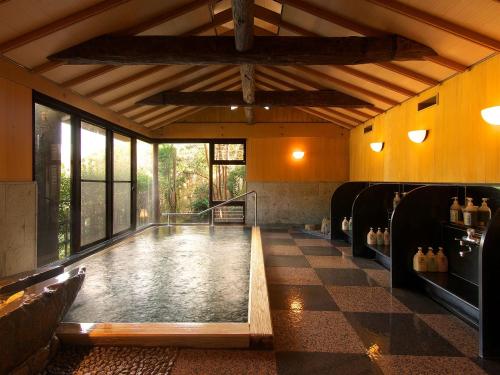 Public Bath "Kinden" Hot spring with mountain view during sunset or early morning will make you feel relaxed.For spring, cherry blossom season, cherry blossoms flatter and dance down to hot spring, and you can see cherry blossom floating on hot spring.
Public Bath "Ginden" Ginden bath tub is made from Izu stone.You can take some break at terrace seats watching mountain view, and go back to hot spring again after a while.
Private Bath in Room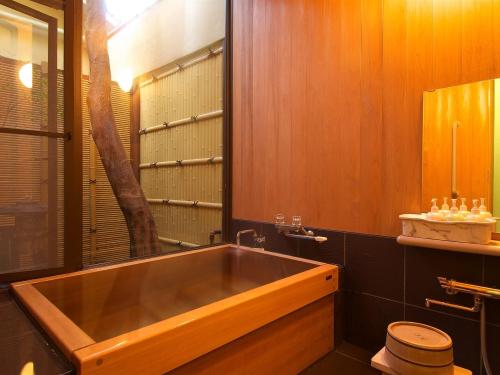 All guest room has private hot spring, once you hot hot spring beot poured.We are asking guests to adjust temperature by adding cold water or wait for a while so guests can enjoy them preferred temperature and fresh hot spring water to soak up some magic of hot springs.Each room use different material for bathtub like Hinoki Cypress or Stone etc.Please take your time and enjoy hot spring with privacy.
* Guests with tattoos may not be permitted to use the property's public bathing areas or other facilities where the tattoos might be visible to other guests.